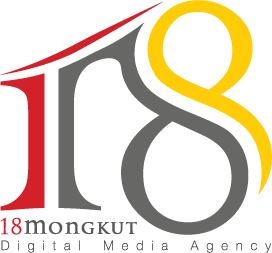 We are micro-sized digital media agency
At 18Mongkut Co., Ltd., we provide a range of services to help you succeed in the digital age, including custom website design and development, content creation for your website or social media, eye-catching infographic and graphic design, social media and event monitoring, and content seeding to help you reach a wider audience.
Expert digital services to help you grow.
Our team of digital media experts are here to help you take your business to the next level. With our range of services, including website design and development, social media content creation, and campaign monitoring, we provide the customized support you need to grow your online presence and reach a wider audience.
Our portfolio showcases our expertise in web design and development, content creation, and social media management. See the results of our creativity and attention to detail, and imagine the possibilities for your own project.
Let's discuss your project goals and how we can help you achieve them.
Ready to take the next step? We're here to help. Whether you're looking to create a new website, develop a social media strategy, or create compelling content, we have the expertise to help you achieve your goals. Contact us today to get started on your project!